Because of COVID-19, many design companies have extended the time for the resumption of work, some companies require employees to work remotely.
Remote work sounds great, it's full of flexibility and freedom with no peer pressure. It also saves you a lot of time by avoiding the daily commute. But in fact, many designers find that WFH makes them inefficient and unproductive.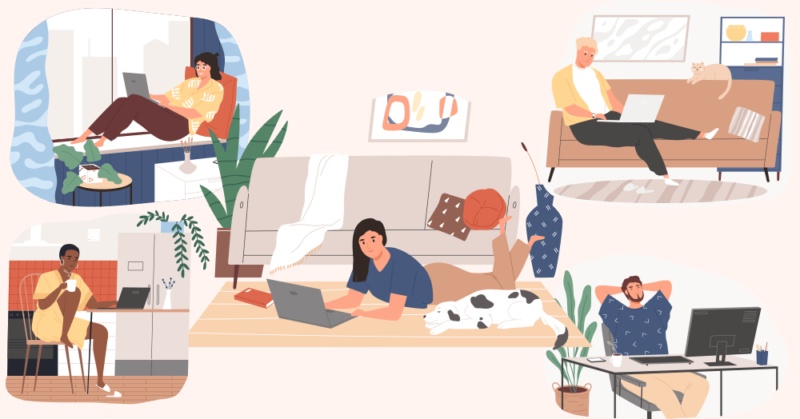 To help, below are 10 tips for designers to keep productive and creative while working remotely.
No. 1 Stay Professional
Today is not a holiday, it is a normal working day.
Comfortable pajamas will only make you more in a relaxed mode. What makes it even worse is that you've been staring at your bedroom wall for a day but without one idea for your new design project. Besides, sitting on a sofa or crouching in bed with your PJs during a video conference, you can hardly win the trust of your client. These seemingly meaningless things will make the work more effective, and most importantly, inspiring.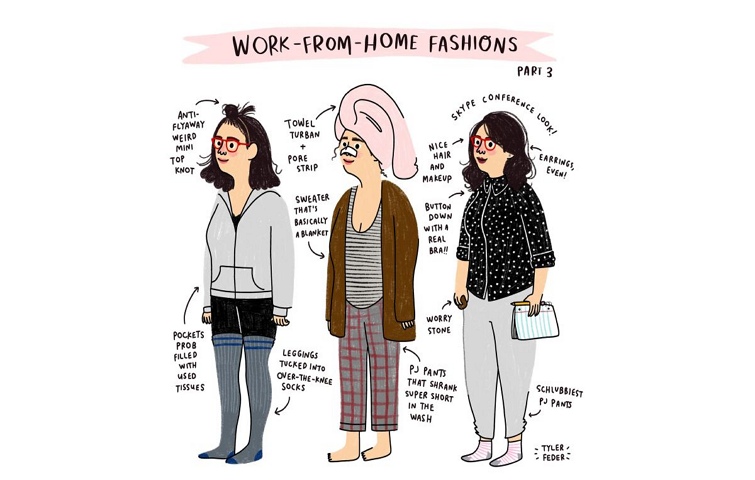 No. 2 Keep Your Regular Working Hours
This one is not only for designers but for all the telecommuters. Set a schedule the same as working hours: when to work, what time is a lunch break, coffee break, and when to call it a day.
Unless you have a design project with a client in another time zone, better to keep your regular working hours. Otherwise, when the work is officially resumed, it will be painful to adjust.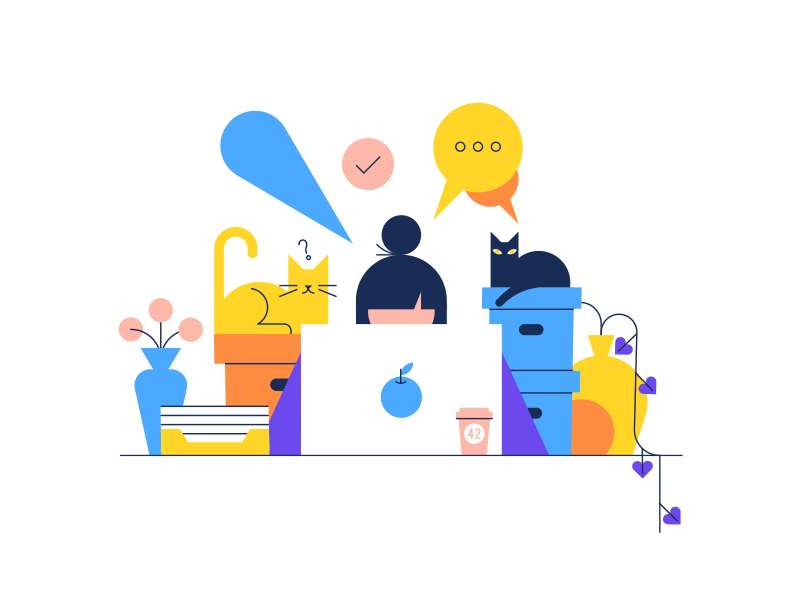 No. 3 Make a Daily To-Do List
List the things that must be done today and follow them strictly.
This trick helps you to keep organized and goal-oriented. Plus, you can also share with your team so that other designers/co-workers can check out your progress.
By the end of the day, you can share your work such as prototyping and images to your team according to the Daily To-Do List.
No. 4 Choose The Right Office Place
Designers used to choose Cafes near their homes or Co-working places as WFH offices to stay productive. As these places are not available at this moment, finding the right place to work becomes a key. Remember not to use your bedroom as a working place, especially when you have a video conference. Instead, a study or living room is a good choice.
No. 5 Communicate With Your Family In Advance
If you work as a full-time designer, which means you rarely work from home, people around you may not understand that you're working, even if it looks like hanging out. Therefore, it is necessary to communicate with them in advance. In that case, your family, roommate, or pets (Yes, cats love laptops) will respect your working time and space. This is a good way to balance work and life especially working remotely. It doesn't mean that you won't share the domestic labor, but not for now.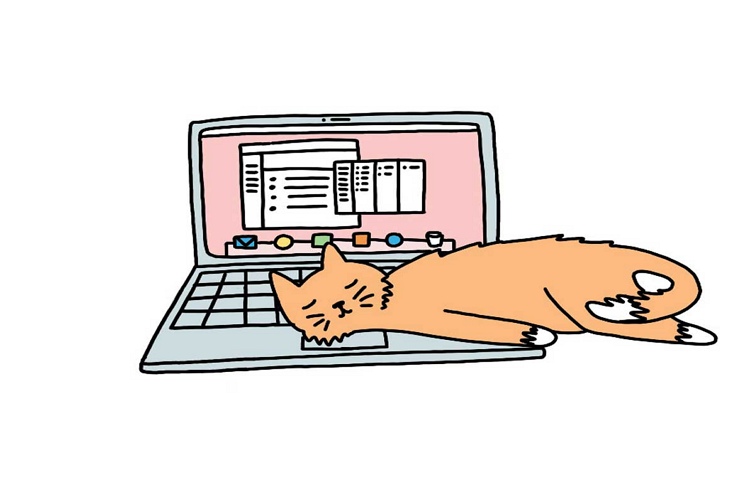 No. 6 Finding Inspiration
Designers may find it hard to get inspired when working remotely. Especially without work-chatting or a shared meeting of other colleagues' work. When working from home, you'd better set a special time to browse some cool websites, apps, or images you've saved on your computer as an inspiration source.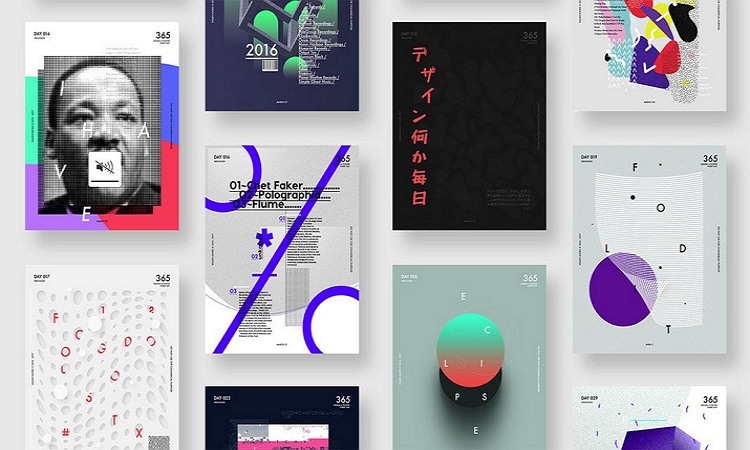 No. 7 Take A Break And Exercise
Same as working in the office, WFH can still take breaks when a certain task is done or anytime you think it's necessary. Grab a coffee or do some simple exercise will make you more productive. I also suggest spending some time in the pencil exercise.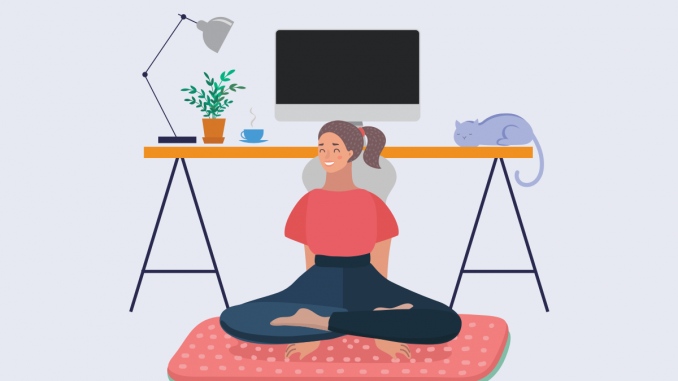 No. 8 Keep Regular Meetings As Usual
Under these special circumstances, to boost work progress and collaboration, the regular meeting system will become very necessary, especially for a design team.
In the regular meetings, everyone can have a screen-share to go through the work done yesterday while others can give real-time feedback. Remote work makes design work easier for feedback and improvement during the progress instead of when the work is done.
No. 9 Communicate
Design is a collaboration thing. It's not the same as in-office with your "water-cooler moments" that you can talk to your colleagues or bump into them. So the key to keeping working efficient is communication.
Use phone calls and video conferencing instead of a written message whenever you have questions to discuss something with your team. It's a better way to avoid misunderstanding. It's the same for a client presentation, set a video call together with the client to review the progress.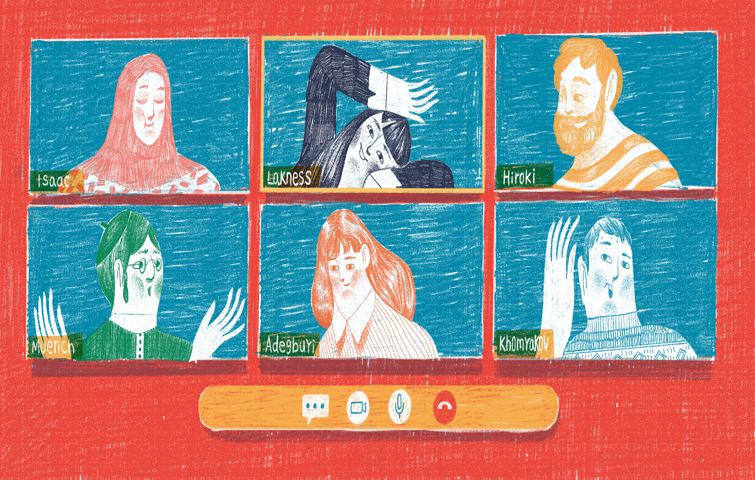 No. 10 Brainstorming
You'll miss the brainstorm meeting when you work remotely. With all the designers, co-workers, and clients together in the same room, things seem a lot easier. Except for constant video conferences, there is another option for this brainstorming meeting: Miro. It's basically a whiteboard platform to bring teams together.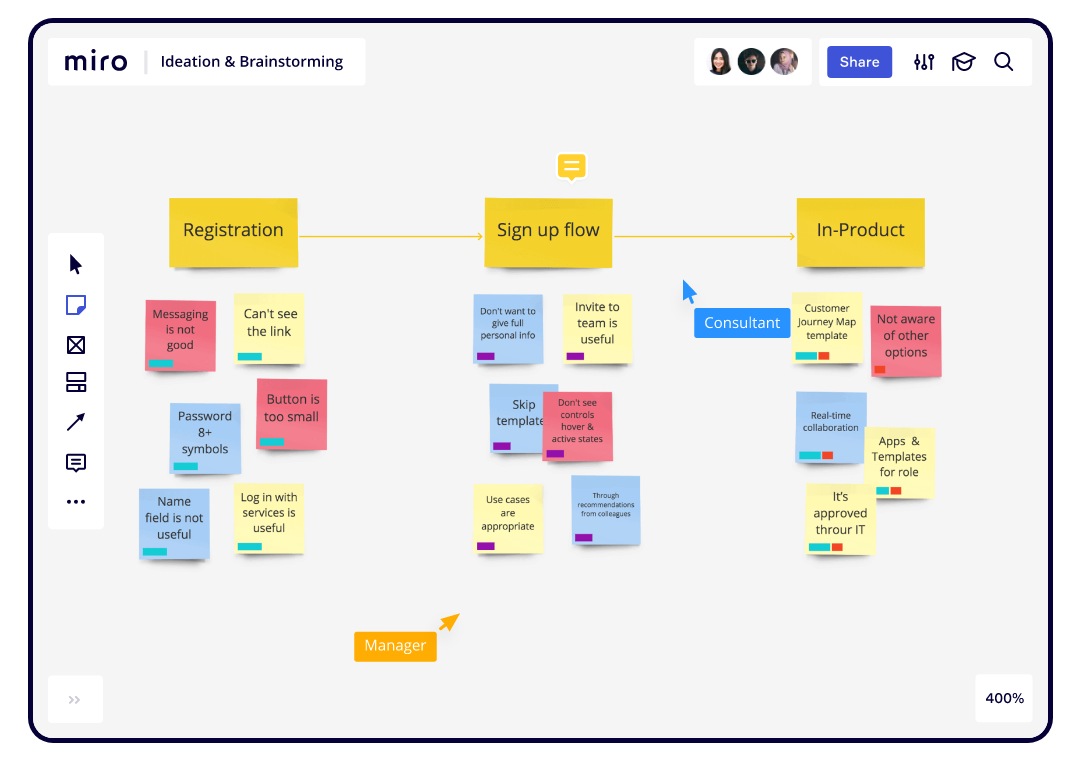 Designer Tools For Remote Work
Especially in this time, tools allow you and your team to work together and faster even without being in the same office.
Time management: Tomato Timer and Apploye
Video chat: ZOOM(video conferencing in HD mode) and Google Hangouts (Keep in touch with group members by video call, voice call, and message)
Project management: Trello (organize and prioritize your projects in a fun, flexible way), Jira (issue & project tracking), Pocket (saving web articles for later)
Real-time Collaboration: Google Docs, Slack(set up different channels for different teams) and Mockplus (a design collaboration & handoff tool for designers, developers, product managers and teams), Chanty (team chat and task management tool)
Best remote work solutions for design teams
Best remote work solutions for design teams
Best remote work solutions for design teams