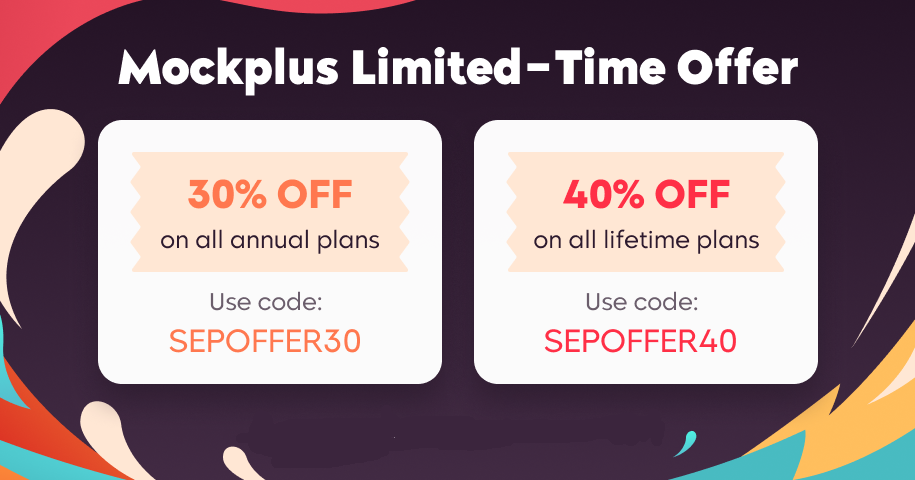 Hey there, fellow designers! To thank you for your support of Mockplus, we are bring our unmissable limited-time offer - up to 40% OFF on our rapid prototyping tool or design handoff tool!
Just place the order you need and enter coupon code to get:
⇨ ⇨ 30% OFF on all annual plans
⇨ ⇨ 40% OFF on all lifetime plans
Remember, the more you buy, the more you save!
So, why are you still waiting? Hurry up! Grab this opportunity to save big and make your workday much easier!
What offers will you get this time?
To help individuals and teams around the world save tens of or hundreds of hours, we prepare big-saving offers for Mockplus RP and Mockplus Cloud both:
1.Mockplus RP (for online collaborative prototyping)
For individuals: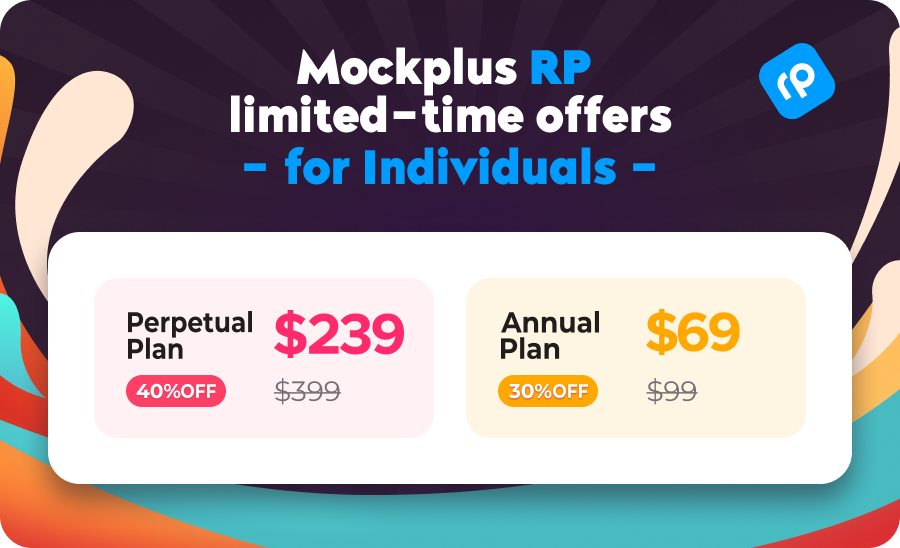 For teams: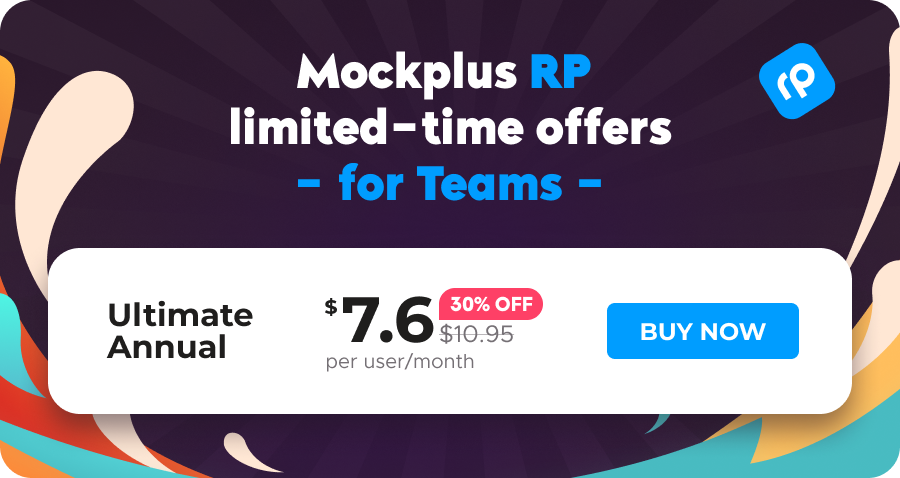 The more users you purchase in one go, the more money you will finally save!
2.Mockplus Cloud (for design collaboration and handoff )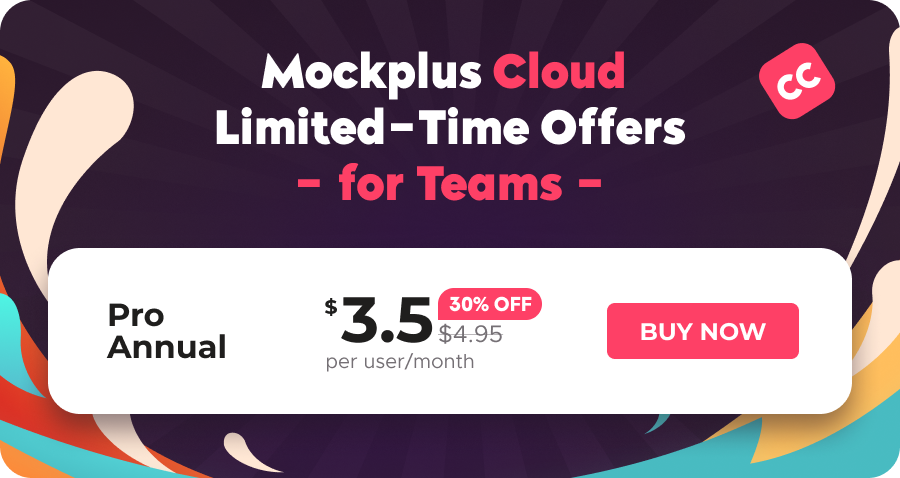 How to get these great offers?

Step1. Go to our pricing page: Mockplus Cloud or Mockplus RP.

Step2. Place an order that best suits you.

Spte3. Enter our special coupon codes at checkout.

For annual plans, use code: SEPOFFER30
For lifetime plans, use code: SEPOFFER40

Need our offline prototyping tool Mockplus Classic?

If you're using our offline prototyping tool Mockplus Classic, don't worry! Mockplus Classic is also included this time. You can

use the same coupon above to save up to 30% or 40%

on your orders.

Here is the best prices that you can get with Mockplus Classic:

Mockplus RP or Mockplus Cloud, which one should you choose?

The answer depends on your needs.

If you're seeking a rapid prototyping tool that enables seamless co-editing of projects right in the browser, regardless of your team members' locations, go get Mockplus RP.

Mockplus RP recently has updated with more UI component libraries, like Material Design, Bootstrap, and iOS, and allows users to export all layers, components and pages as images in one click. There are far more new features you should not miss out.

If you're looking for an online collaboration and handoff platform that allows you to import designs from Sketch, Photoshop, Figma, Adobe XD and Axure, discuss and review them together, and then handoff all deliverable to developers, Mockplus Cloud is ideal for you.

Once you've imported your files into Mockplus Cloud, it will automatically turn them into a format that automatically generates code snippets, style guides, specs, and assets, freeing designers and developers from tons of delivery files and folders.

What are you waiting for? Hurry,

go get it now

and save huge!
Free prototyping tool for web and mobile app design
Free prototyping tool for web and mobile app design
Free prototyping tool for web and mobile app design