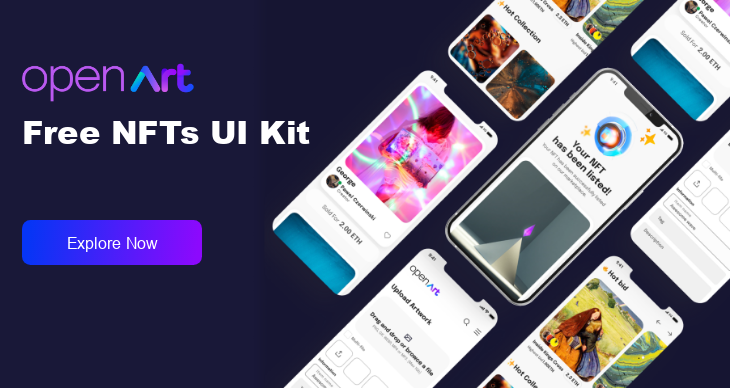 Open Art is a free app UI kit that packs a set of app templates for an NFT art platform, which allows users to create their own NFT accounts, browse NFT artworks, and directly engage in art transactions. This app UI kit is minimalist and mimics the art platform's key pages, interactions, and design logic, enabling you to create your own personalized NFT art platform app within minutes.
There are a total of 15 pages, including:
- Menu page
- Home page
- Item detail page
- User profile page
- Search page
- Notification popups
- FAQ page
- About us page
All of these pages are well-organized, fully editable, and reusable, making them easy to customize and adjust as per your needs.
Whether you're an experienced app developer or a beginner, Open Art's UI kit is an excellent resource that provides all the necessary tools and templates to help you create your own NFT art platform app quickly and efficiently.
Free download it now!