Time for Mockplus' new feature drop again! From this month, you can now copy and paste pages across RP projects for fast reuse. For Mockplus Cloud, we've optimized the commenting function and added the new feature of "Dismiss overlay" to help you easily close a pop-up for the uploaded design pages. Now, let's dive into these new features.
For Online Prototyping (Mockplus RP)
Copy and paste pages across RP projects
It is common for Product Managers or designers to reuse commonly used components or templates across prototypes. From this month, Mockplus supports copying and pasting of pages across RP projects", saving you a huge amount of time and effort. We're also constantly adding a large number of templates and components for you, just click here to get them for reuse.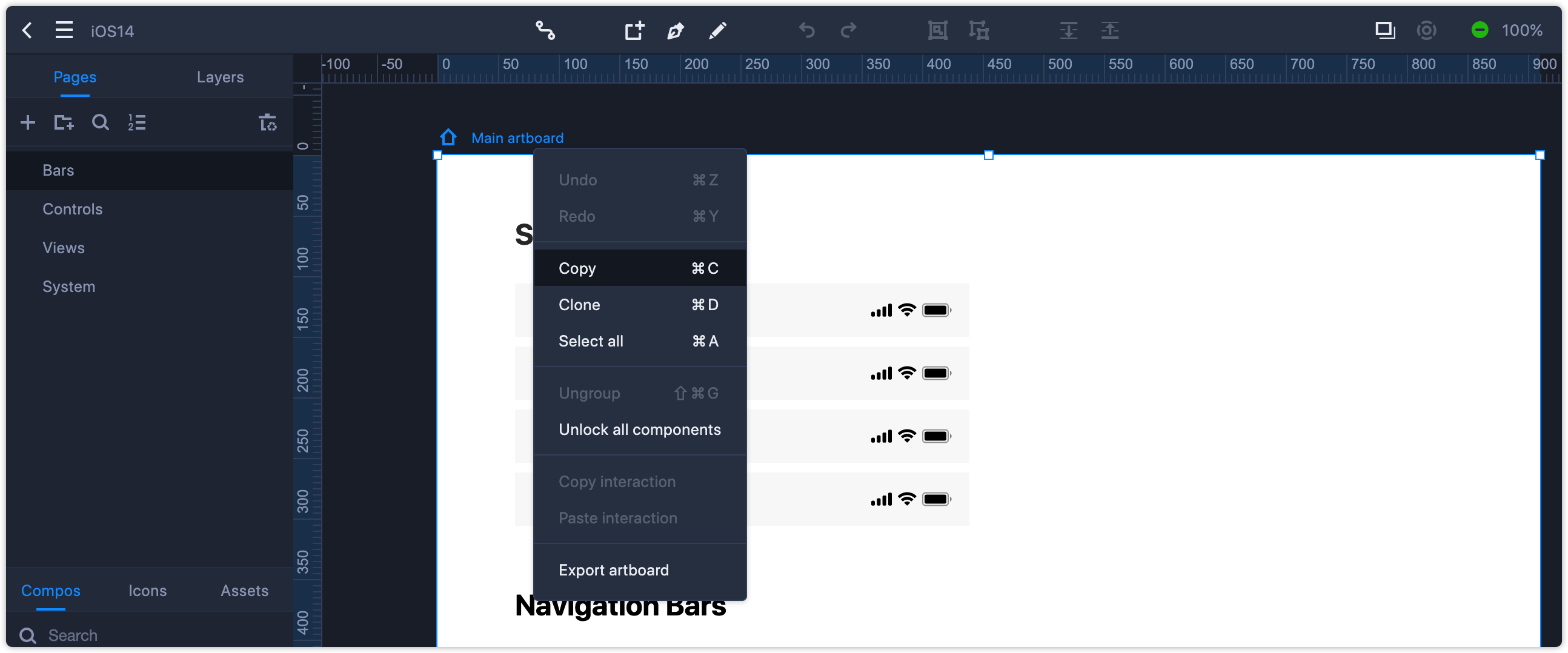 For Collaboration and Handoff (Mockplus Cloud)
Optimized @mentions in comments
With this update, you can search other members by using the first letter or an abbreviation of their name to quickly @them. Then, your notifications will be automatically sent to them, helping you enjoy a real-time collaboration workflow.

Dismiss overlay
Our previously added feature of "Overlay" in Prototype mode can help you quickly make a pop-up. This month, the newly added "Dismiss overlay" can now help you close your pop-ups in seconds. What's more, if you add a directional animation to your pop-up, the "Dismiss overlay" button will make your pop-up disappear in the opposite direction.

Other improvements
Optimized the interactive action of Axure file being previewed on mobile, providing the function of long press to appear on the page tree
Optimized how the new added group for design files on all plugins will be displayed
The maximum character limit has been lifted to 40 when naming a new group for design files
Add shortcut keys to expand/collapse all nodes in the single page mode
Optimized the way long comments will be displayed
Optimized how the detailed information of project members can be changed
Optimized the way you filter projects
Fixed an issue where the save button was covered after inserting a table in online documents
Fixed an issue where clicking on a reference RP prototype could not redirect to the corresponding prototype
Fixed an issue where the number of project members could not be shown correctly
Fixed an issue where assets could not be renamed
Fixed an issue where lines uploaded from design files could not be selected
Fixed an issue where designs marked for export containing out-of-canvas content after being uploaded from Photoshop
Fixed an issue where images in .svg format can be downloaded after being uploaded from PS
Optimized how lines can be uploaded from Adobe XD
That's all for the new features, just click https://www.mockplus.com/ to give them a try!
Free prototyping tool for web and mobile app design
Free prototyping tool for web and mobile app design
Free prototyping tool for web and mobile app design