It's time to drop the newest features from Mockplus again!
This month, Mockplus RP has released four new mobile gestures so that you are able to slide up/down/left/right to have a quick look at your prototype and wireframe. As for Mockplus Cloud, it now supports selecting projects or folders in batch to delete, archive, classify and set permissions easily and fast.
And that's not all!
Let's see what other key features you'll get in this new version.
Key Features You Should Notice in this Release:
Here's the outline of the key features which are included in our latest update.
Can't understand how these new features work? Let's see all of them in detail.
For Mockplus Cloud
Batch Edit Projects and Project Folders
To boost team collaboration workflow, Mockplus Cloud now helps Super Admins and Admins to batch move, delete, archive projects or set permissions. But in the Recycle Bin tab, you are only able to batch restore and clear. Meanwhile, only batch unarchiving and deleting is permitted in the Archived Projects tab.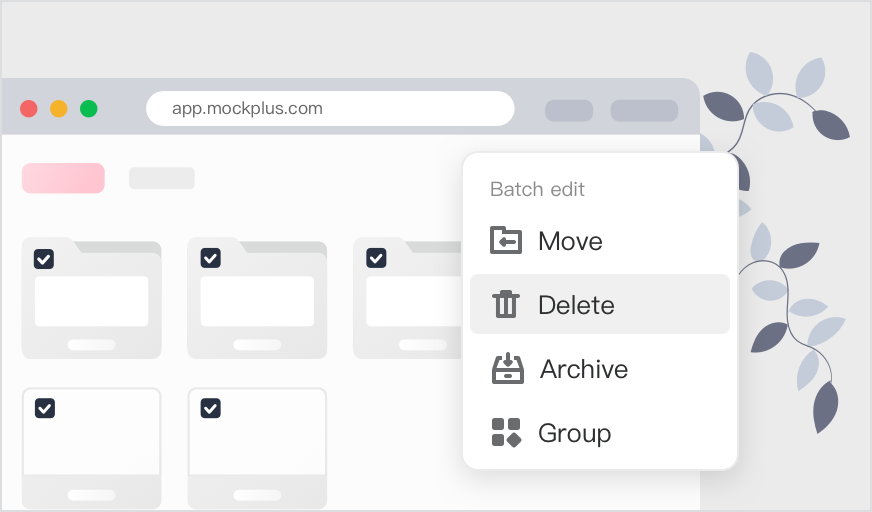 Share and Set Permissions for Project Folders
With this new and improved feature, sharing your project folders directly with your teammates and inviting them as members of the project folder is not an arduous feat anymore.
The generated sharing link also automatically recognizes the access permission to your teammates. If they are members of the project folder, they are free to view and access all projects inside. If they are not members, they may only view and access projects that they've been invited into.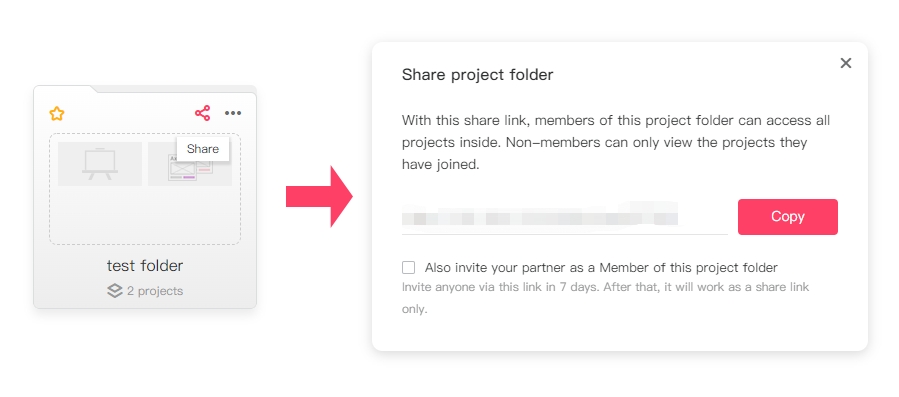 Highlight Prompt for Mockplus RP Prototype Updates
After publishing prototypes from Mockplus RP to Mockplus Cloud, for a quick prototype review experience; the newly added or updated pages are highlighted in blue on Project Tree to notify your teammates quickly.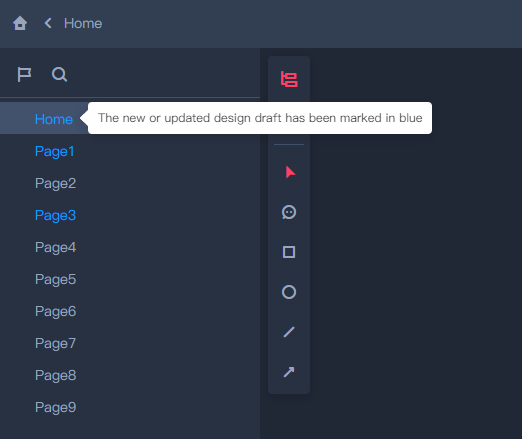 For Mockplus RP
New Mobile Gestures: Slide up/down/left/right
Now, introducing new gestures for mobile designs: slide up/down/left/right. With these outclass gestures, you can easily slide the screen to move pages or close windows to simulate the mobile experience in preview mode. Amazing right?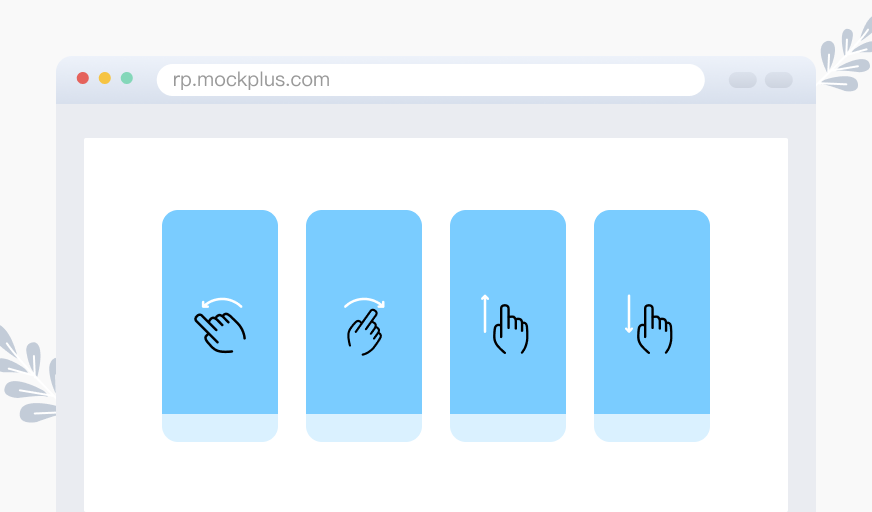 New Component - Multi-Select Drop List
Responding to the user's voice, the Mockplus RP team released a new component - multi-select droplist.
This feature allows you to not only select one or multiple choices with the droplist in preview mode but also make it searchable in the Properties as well. Let's give it a try!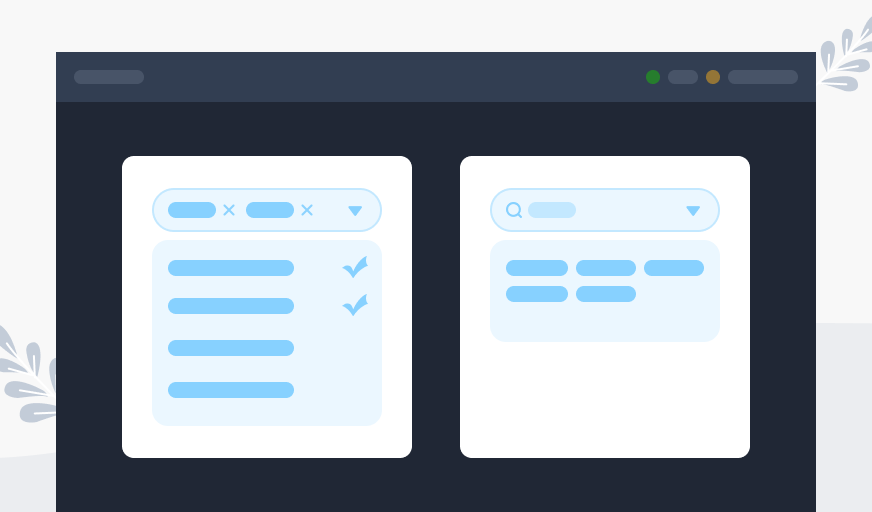 Set Default Canvas Color
Want to change the canvas color for a long time? Now you got it! In editing mode, just navigate to the main menu on the top left toolbar and click "Preferences," then set the default canvas color as you need under the "General options" tab for a better design experience.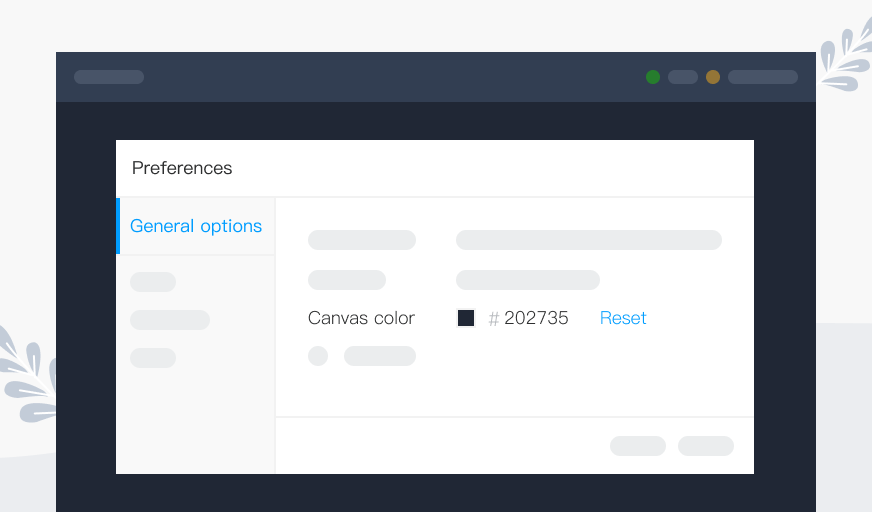 There you go! That's all for the new features of Mockplus Cloud and Mockplus RP, just click https://www.mockplus.com/ to give them a try!
And don't forget to check our release notes if you want to view the updates and improvements in detail.
Free prototyping tool for web and mobile app design
Free prototyping tool for web and mobile app design
Free prototyping tool for web and mobile app design