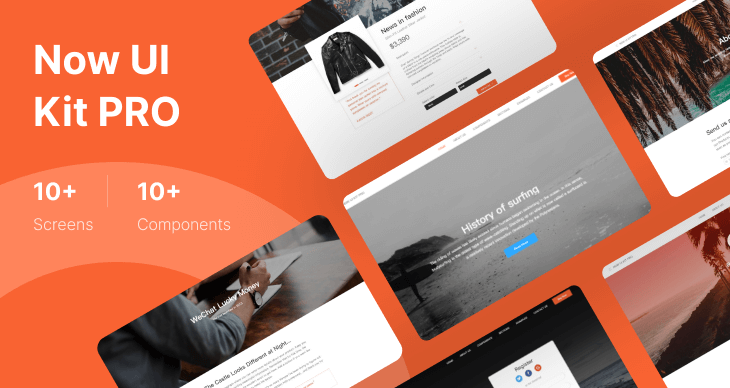 Now UI Kit PRO is a premium Bootstrap 4 UI kit with more than 1000 components (such as buttons, inputs, notifications, layout system, cards) and sections (such as titles, functions, blogs, recommended words). It has a flat design with two-dimensional elements, a highly precise layout and bold colors.
This prototype template is built based on the Now UI Kit PRO and presents most of its features.
For the coded version of this template and many other UI Kits, templates, and dashboards, please visit Creative Tim at https://www.creative-tim.com/.